Dear fellow kakis,
we are looking for the 13th & 14th fellow fisho kakis who WANTS to:
Break your personal best record
Want a try at GTs, Amberjacks, Yellow Fin or many other deep-sea fishes.
Want to come back home with sore muscles. ( LoL
no massage provided, at most muscle sprays)
Or simply just want to LEPAK with a bunch of fun and easy going kakis on the MARINE MAX 1 boat.
Want to know if its fun? check out this youtube video that was done back in 2013.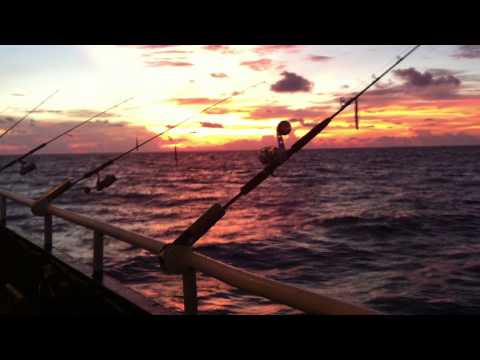 Interested Kakis pls call me at
933-Seven 902-Five, Deposit will be at $600 per pax.Refer to Itinerary.
Itinerary for bintulu "Marine Max 1"
Per person
$1500
inclusive of flight
( Reduced to $1200 per pax due to 2 kakis who withdrew last min, more discount for couple kakis)
2 way Sin~kuching or KL~Bintulu
5d 4n fishing
Last night hotel and last night dinner
Day 1~ Gather at Changi Airport for flight to either kuching or KL then transit to Bintulu
Once reached Bintulu around evening,transport will pick up to Super market for buying of additional food required for individuals or for cost sharing with pool money.
Dinner on land before boarding marine max 1,depart out depending on that day tide level,7-8 hrs to reach 1st fishing spot depending on which oil rig we can enter.
(No guarantees if cannot enter we will move to the next oil rig)
Day 2~ Morning will go to small oil rigs and fish till midnight then will go to "M3 Monster oil rig" (Fishing time on M3 is only about 3 hrs) because it's consider illegal so must hit and run.
Day 3~Fish at those small oil rigs and midnight will return to M3 hit and run again. Normally if no safely boat around there,we can hit and run till day break! Depending on that day condition.
Day 4~ Same as day 3 schedule
Day 5~ Fish and BBQ at small oil rig and prepare to leave at about 11 pm depending on which oil rig we are fishing at (Travelling time back to shore usually around 7-8hrs) so we can pack up our tackles and rest during our journey back to shore.
Day 6~ Morning check in hotel when we reach shore then will be own time own target,shop and walk around and dinner in the evening together.
Day 7~ Flight back to kuching or KL then transit back to Singapore.
Home sweet home
(Tackle preparation)
Popping Pe6 to Pe 8
Jigging Pe3-6 to Pe4-8
Fishing depth for oil rigs is 80m-120m depth
Popper weight 120-135g
Fast Jig weight 80-250g
Slow fall weight 150-300g
(Depending on the current)
Recommendations for popping bring 2-3 poppers only as stick or swim bait more effective on oilrig TOP water action.
Can do casting of pintail at oil rig (Yellow-fin tuna and Dogtooth tuna)
Can do bottom fishing at oil rig
(Eletric or heavy gears for bottom)
Targeting big Grouper and big GT hiding below the oilrig.
Leader for pintail casting 60/80lbs Pop and jigging leader 150/170lbs