Ghost of the Maldivian Sandbank
20 Years - Yep 20 Years I have been wanting to catch one; I have forgotten the number of times I have been to the Maldives and always tried to get them. I tried everything; and finally it was done. I caught 5 of them in the session that I was there together with a few other fish.
Everyone goes to the Maldives for Popping for a Giant Trevally or something unstoppable; I have done the Giant Trevally and unstoppable - and unstoppable are 2 things, a Shark or a Shark. They will always tell you, "oooooh it is a big dogtooth."
The Giant Trevally thing.
Lure
In order to catch Bonefish, you have to know what they feed on; crustaceans. So if you throw a "lurish" looking thing there is a high chance that you will get a low chance on catching one. Instead you will hook up with some Trevally or Permit.
Lure
I dominantly used a DUO Ikakko which is a 5.7 Gram Jig Minnow.
I am huge fan of the "Jig Minnow" as it enables me to be successful and lazy at the same time. Straight crank to Jerkbait, this is the lure for me.
Here is what it looks like.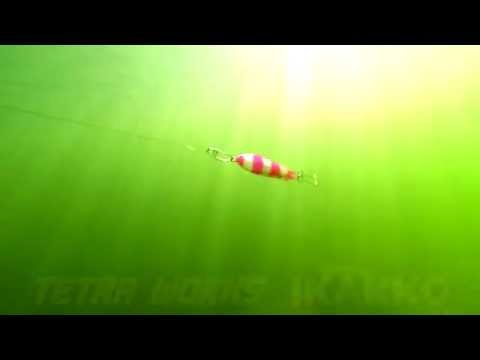 Gear
Mainline : : 4lb Fireline
Leader : : 12lb Sunline
Reel : : Stella 1000
Rod : : Major Craft MSX UL
Lure Style
Cast and let it sink, when it hits the bottom don't move an inch, just leave it there. Yes, just leave the lure there, and then carefully lift-twitch the lure; it's so subtle you will have to relearn everything that you have learnt about twitch. It's like a slow lift and a small twitch.
Lift softly
Twitch softly
Imagine lifting the lure 1CM off the bottom
Lift and pause every 3 to 6 seconds
And
Boom.
The run is unmistakable, you will know when it is a Bonefish, however, if you get a Goatfish; I think that is what it is called you should also rejoice. Secretly I feel the Goatfish fights harder than the Bonefish.
Goatfish - I think that is what it is called
But, what am I looking for?
You will be looking for shadows in the water, small ones. Don't spook them they are super smart and they know if you are there. Cast lightly and slow the cast down so your lure lands - stealth mode.
They are at the edge of the corals, sitting along the coral line. Cast on that line and let your lure sink.
Because of refraction and all those smart scientific things; if you cast your lure onto what you perceive as the coral line and let it sink, you won't get into trouble. It's actually further as it seems and after the lure hits the water it will slow down falling after the coral; along the coral line.
Hope this helps you, you can also use small jigs, take off the assist hook and just use the rear hook be it a single or treble. I insist you take off the assist hook.
If you want to go Shore Casting to the Maldives; it's 4 to go with everything seen to including the domestic flight; all you need to do is fly yourself there. I will see to the rest. PM me.
Peace Out,
LMB